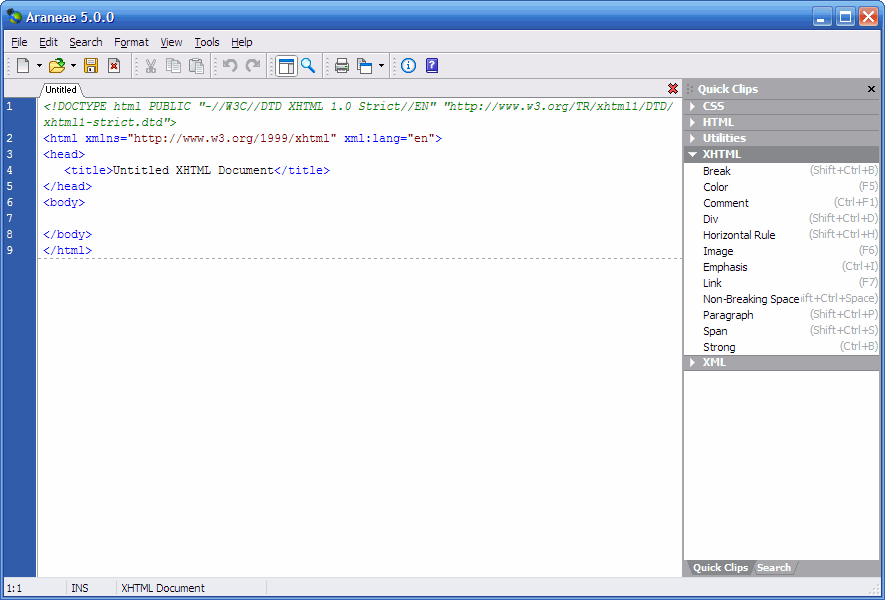 Araneae
Simple and free text editor
Araneae (pronounced ah-RAN-ee-ay) is a simple, yet powerful text editor, providing only the features necessary to create websites and scripts using the latest web technologies.
Download Now
Feature Overview
Syntax highlighting
Support for HTML, XHTML, CSS, JavaScript, PHP, Ruby, and more
Instant browser preview, even without saving
Insert customizable quick clips
Tabbed multi-document interface
Drag and drop support for files and images
System Requirements
If you can run Windows, you can run Araneae. That's it! Pretty cool, huh?
Totally Free
Use Araneae for free, forever! If you like it, though, I ask that you please support my software development by purchasing one of my other projects: Citrus Alarm Clock.