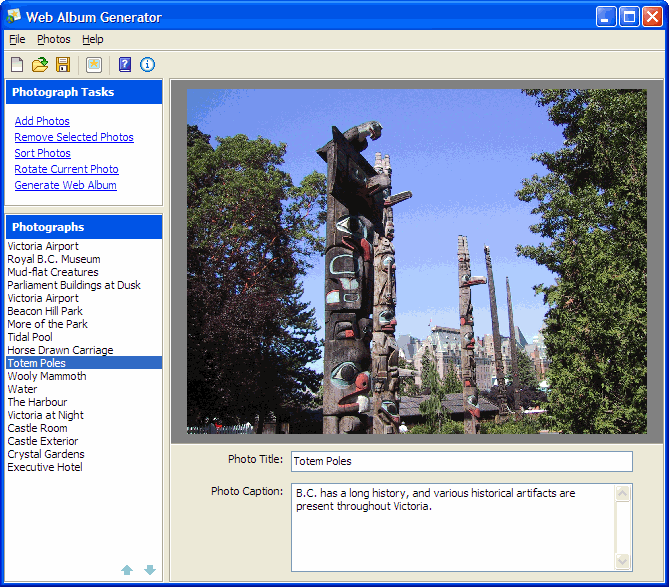 Web Album Generator
Create free online albums without the middleman
Did you know that free web space is usually provided with your Internet service? Use it to share your digital photographs with friends and family!
Web Album Generator creates the HTML, JPEG thumbnails, and CSS for your online photo albums—all you need is your digital pictures!
Download Now
Feature Overview
Automatic thumbnail creation
Photograph resizing / resampling
Photograph rotation
Customizable photo album presentation
Add captions and titles for each photo
No knowledge of HTML required
No Middleman
Your photos remain yours, hosted on your own webspace. There is no need to give Facebook, Google, or any outside entity access to your photos, and no special account creation is required to create or view the albums.
Totally Free
Use Web Album Generator for free, forever! If you like it, though, I ask that you please support my software development by purchasing one of my other projects: Citrus Alarm Clock.
Sample Photo Album
View a sample photo album created in less than 10 minutes, and see for yourself what Web Album Generator can do in just a few clicks.